About Us
Atlantic Capital specializes in financing equipment and software through a network of independent vendor partners and commercial customers. We strive to be the premier funding source in the business equipment finance industry. We do this by emphasizing long term relationships and innovative products that are focused on the needs of our commercial clients and vendors.
Our History
Established in 1993, Atlantic Capital is headquartered in Columbia, Maryland. Our business philosophy of focusing on the needs of our vendors and customers has been the cornerstone of our continued success.
Our People
We believe our employees provide a key strategic advantage and are our most valued asset. Our employees have a passion for their work and take pride in what they do. We strive to create a work environment that values each individual's unique talents and background, yet allows them to work together in the spirit of teamwork to reach the common goals of our customers, vendors, and our company.
Our Commitment
Atlantic Capital has the financial strength, knowledge and experience to bring a wide array of products and services to the business community. Our financing programs are designed to allow our vendor partners and our clients to choose the specific financial products they need to become more successful.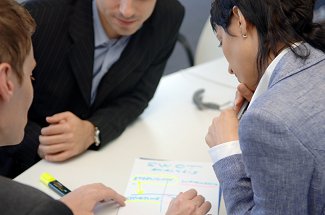 Single Practitioner
New York
$212,000
Nuclear Cardiology SPECT Imaging
New Business
Marginal Credit
Recent Divorce

Medical Device Manufacturer
North America
$15,000,000
Recapitalization
Took Out Bank Line
Allowed Business to Return to Growth Mode
Secured by Real Estate

Recycled Paper Manufacturer
New England
$144,000
Handheld RF Terminals
Previous Bankruptcy
FMV Lease