Vendor Finance
Atlantic Capital derives more than 70% of it's revenue from our vendor channel. Over the years we have come to have a deep appreciation for what a vendor needs to become more successful and to have their lives made a little easier. We help them sell more equipment and we help take the burden out of the leasing process for them. These services lead to a mutually beneficial relationship for both parties.
We make your life easier
With your approval we will work with your client to get the necessary credit information. We will interface with the financial side of your company. We speak their language. We will work through the credit due diligence and then work with your client on any credit issues that may arise. We will email them the documents and then go over them to ensure they are executed quickly and properly. We will have client fax and overnight the documents back to us. We will ensure that the purchase orders and pre-funding is done ASAP. We realize that the time involved with this step of the sales process is crucial and is also where the competing vendor can come in with a counter offer and "steal the deal". We hustle to help you get your transaction off the street.
We realize that the previous 50 steps of the sales process don't mean ANYTHING until the purchase order and pre-funding is completed.
We work with your accounting team to ensure that we anticipate the installation timeline and that we have the delivery and acceptance document from the client and the proper final invoice from the vendor. We make sure that the final funding is done as quickly as possible and that vendor funds are either wired or overnighted the same day.
We do these things so you can waste less time managing the leasing process and spend more time selling. That is what you get paid to do. We are not a bank we are a sales organization that sells money.
We help you sell more equipment
Presale-Background work - Our vendors often ask us to perform preliminary credit due diligence on a prospective client early on in the sales process. Using our network of available credit resources and service bureaus we can often create a credit profile on a client without receiving one piece of credit information from the client. This often can help a sales representative with their sales strategy and alert them to any credit issues ahead of time. Have you ever spent time on a transaction and in the end not be able to get it finished because the prospect had no money and no credit? That is painful - we understand that.
In some cases this pre-qualification process enables us to credit approve a client without getting any credit information from them. All prospects appreciate this and it often will help differentiate you from your competition. Like you our people are typically very competitive and do everything that they can to ensure that they contribute to a successful closure. We think it is OK to win.
Sale: This is where we can help you the most. As you may know, most banks/funding sources simply fax you a rate sheet and then sit back and wait for you to fax them a transaction. While this might be nice it really doesn't help the vendor. We know how difficult it is for you to win a transition and frankly we would feel guilty about doing nothing and getting a deal faxed in to us.
When asked we liked to get involved with the customer and help contribute to the successful closure of a transaction. Our dedicated account managers are customer focused and realize that your technical recommendation may not be selected by the client if the financial requirements of the client (i.e. the controller/CFO/president) are not addressed. These days the CFO often has a significant vote in which vendors recommendation is accepted.
Ideally we speak the CFO at the same time you work with a different contact within the company. With another advocate pushing your agenda your closing percentage will increase. Most vendors either do not know enough or do not care enough to bring in a financial consultant. This is something that can very much differentiate you from your competition.
Most CFO's have one big problem. They don't have enough money to address all the needs of the business. One thing most vendors don't have an appreciation for is that they are not only competing against their known competitors - they are also competing against the other cash needs of the business. In other words you might loose a transaction because your technical solution is $10,000 more than vendor B although in the long run your solution is more appropriate for the needs of your client. Often the CFO will vote for the less costly alternative regardless of merit. Typically the CFO is not very technical but they do understand that $82,432 is $10K less than the other vendors configuration that is $73,611. Often the operations folks are paid to manage the business so if runs more efficiently (quality) and the financial folks are paid to manage the business so it is more cost effective (quantity).
In other words - as a vendor you are not only competing against your known competitors you are competing against the other cash needs of the business - you are also competing against things like:
the CFO's bonus
the Presidents new Lexus
the two new people that need to be hired in accounting
the parking lot that needs to be re-paved
the new accounting software
The dedicated account managers in our Vendor Services Group can help with this problem. We can be introduced as your financial consultant and initiate a dialogue with the financial side of your client. The CFO will appreciate you for introducing us to help them solve a problem.
We discuss the following topics with the CFO:
what are operating budgets for this project
what is the capital budget for this project
what is your tax appetite
what is your useful life expectation for this asset
what are your cash flow objectives/strategies
Most vendor account executives can not address these topics any more than our Vendor Services Group account managers could address the technical topics associated with your equipment. We have found over the years that a good appreciation of this five elements will enable us to put together a financial solution that enables the client to move forward with our vendors technical recommendation. It works.
This two pronged approach of you working with the operations/ technical side and Atlantic Capital working with the financial side often creates a synergy that helps the client conclude that your offering was the most comprehensive and addressed more needs of their business.
Post Sale: At this stage we make sure we stay on top of the delivery timeline and anticipate the installation date so that we fund you as soon as possible. We make sure that the client has returned all documents and is anticipating our call so that we can fund the transaction. We often get a list of alternative contacts that can help get the final delivery and acceptance document faxed back to Atlantic Capital for final funding.
We help you manage your client base
During the course of the lease Atlantic Capital touches your customer once a month with our monthly invoice. We can sometimes print messages on the invoice about additional requirements because clients needs often change over time.
We also place a maintenance call to each lessee at least once a quarter. At least once a quarter we mail out marketing information. Often this dialogue will produce opportunities for add-ons and upgrades for our vendors.
We also let our vendors know when leases are about to expire (90 days prior) so that may be in position to work with the client again. These are real nice.
Vendor Tools
Some of the tools/services that help us help you include:
Proposal development
Private label programs/co-branding
Discounted cash flows
Joint marketing initiatives
Lease vs. buy analysis
Tax savings calculations
Summary
Hopefully you can sense our passion for our vendor channel. The support of our vendors is the single most differentiating factor between Atlantic Capital and most funding sources. It is not a mistake that this is by far the longest section of our website. This is very important and as such needs to be outlined in detail. The best thing about this partnering with our vendors is that it doesn't cost our vendors a dime. This is truly a win/win situation for both parties. It is a tough sales world out there. By working together as partners we can make it a little easier.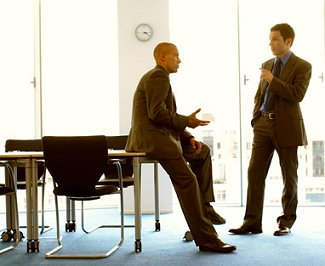 Regional Petroleum Company
Texas
$142,000
Fuel Dispensing System
Needed Equipment Quickly
Required for Contract Performance
Prefunded Vendor

Provider of Inflight Connectivity
Southwest
$500,000
Spectrum & Microwave Analyzers
Venture Capital Backed Company
No Cash Flow
Relied on Proforma Financial Statements

Provider of Business Continuity/Disaster Recovery
Midwest
$2,000,000
Cisco ASR 9000 Aggregation Service Routers
Startup Business
Rapid Growth
Transaction Did Not Cash Flow